The Thrive Learning Programme helps practitioners understand more about how to use physical activity or sport to achieve a range of outcomes. All aspects of the programme are currently FREE to those in Scotland.
There are 3 ways to access Thrive Learning in order to develop your practice:
Thrive Toolkit – a range of free resources to support your practice, hosted on Actify.
Thrive Lite (currently being piloted) – a free online course of self-directed study for those based in Scotland. Thrive Lite is particularly suited to those who may have a part-time or volunteer role in using physical activity or sport to make a difference.
Thrive Training – a certificated course involving 3 days' worth of training over 3 months with some additional work-based learning. This full course is particularly suited to those working full time in this field, including both managers and practitioners. It is currently free to those based in Scotland.

Face to face – 3 full days of training (currently suspended due to COVID-19)
Online – 6 half days of online training (in development)
You can use the forms below to:
sign up to be kept inform of upcoming courses and further developments
register for the pilot of the 1st module of Thrive Lite.
---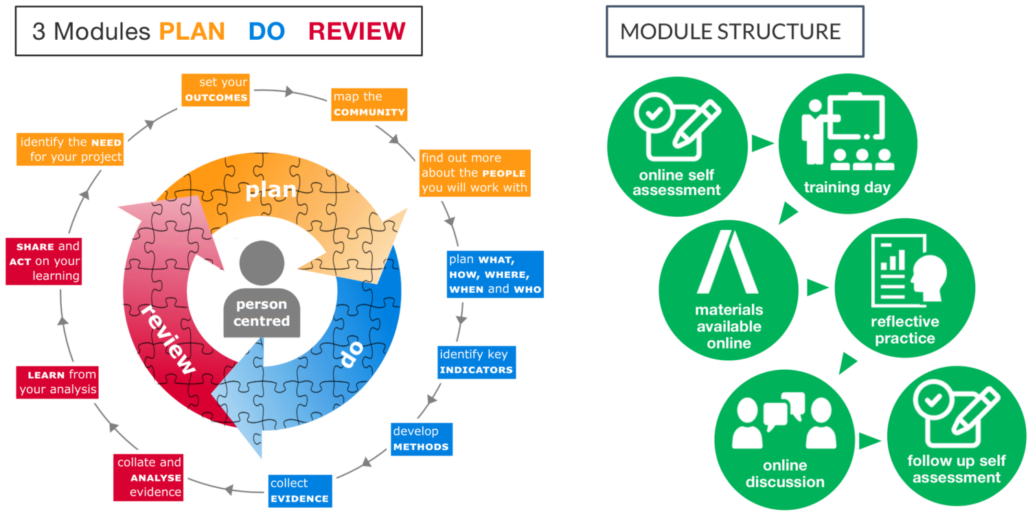 ---

---
---
---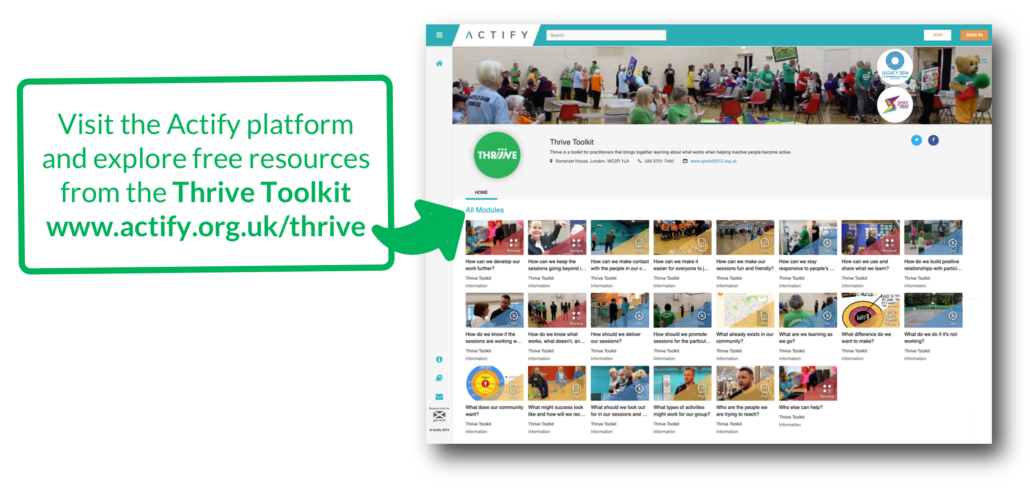 ---
Developed and Delivered by


---
Supported by
Changing Lives through Sport and Physical Activity