Thrive Lite
Thrive Lite is a free online course of self-directed study for those based in Scotland. Thrive Lite is particularly suited to those who may have a part-time or volunteer role in using physical activity or sport to make a difference.
---
Structure
Thrive Lite covers the same content as the full Thrive Training course, but in less depth. It has the same 3 module structure: PLAN, DO, REVIEW with a focus on developing a person-centred approach.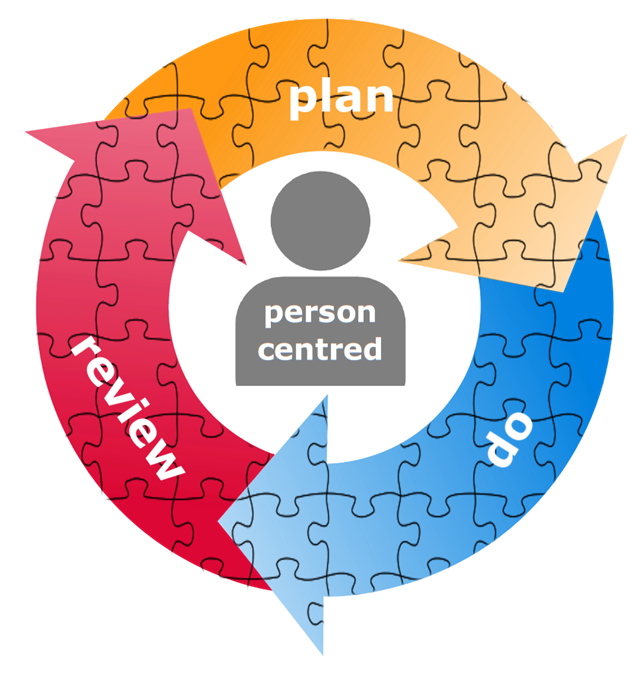 ---
Commitment
You will have 1 month to complete each module, so will complete the course in 3 months. Each module will take approximately 4-6 hours to work through. There is 1 hour webinar at the end of each module.
---
Format
Thrive Lite has been created in an online learning platform. Course materials are presented in a variety of ways, including:
text
quizzes
videos
assignments
downloadable templates and handouts.
Throughout the course there are opportunities to apply what you are learning to your own context.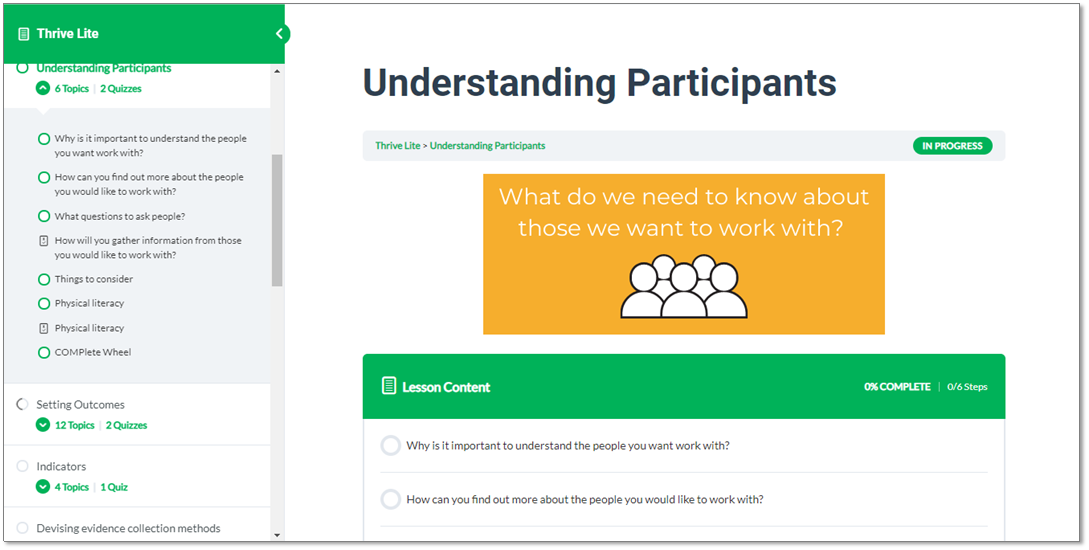 ---
Stay Informed
We completed the pilot of the first module (PLAN) in April 2021 and aim to launch Thrive Lite to the public this autumn. If you want to be notified when registration opens, please complete the form on our home page.
---
I wish you every success as you continue to look at new ways to share THRIVE with others. It is such a vital toolkit to better equip our workforce to consider and measure the impact of sport and physical activity on individuals and communities – Changing Lives. Will be even more important now as organisations and clubs will have to reconsider what they are doing to better respond to the pandemic.

Jude Deacons
Community Activation Manager
Active Stirling
---
---
Developed and Delivered by
---
Supported by
Changing Lives through Sport and Physical Activity